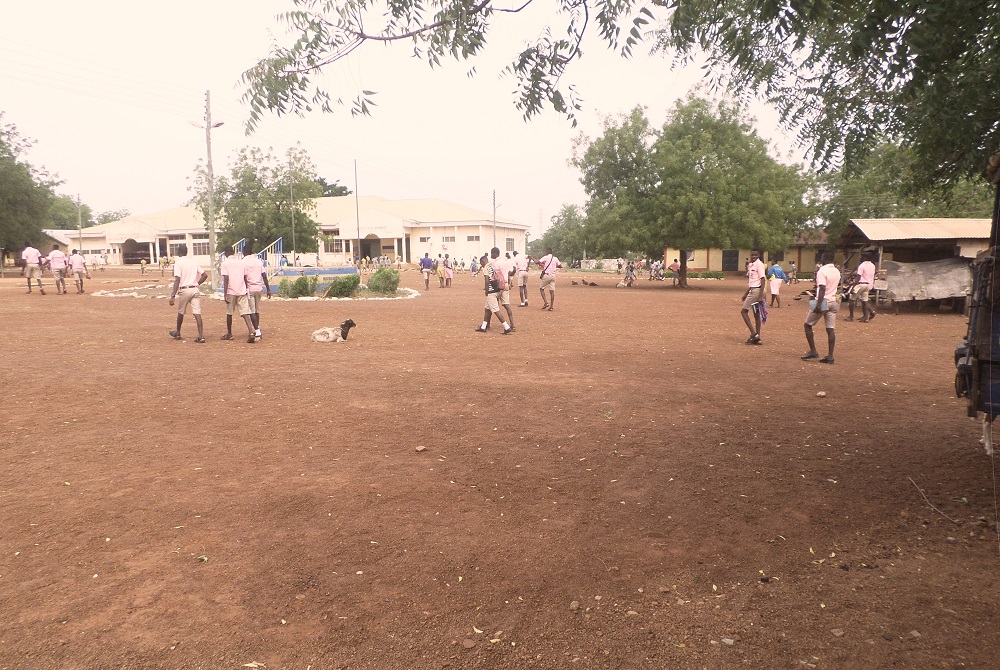 A plea on the need for Ghana to adopt the ancient Athenian Greek model of democracy in its quest to achieve a high quality and advanced democracy
A critical look at the ancient Athenian Greek city -states reveals a system of governance based on direct democracy. A political system in which the citizenry did not elect representatives to vote on their behalf, but instead voted in legislation and executive bills on their own rights. In such a society-of the polis- all citizens were intimately and directly involved in politics, justice, military service, religion and intellectual discussions etc. And although similarities and differences existed between the city-states, they all made efforts to pursue a unique identity; where no distinction was made between public and private worlds(properties) as both were joined to achieve a common good in the lives of the citizenry.
In order for Ghana to make a progress from its transitional democracy, into an advanced democracy, the ancient Athenian Greece model of democracy where unity was the hall mark of the existence of the city-states, would obviously be a right choice for us to make as a country. The unity among the citizenry of the ancient Athenian Greece was a driving force, and seen as the cardinal point for the enhancement of democratic ideals and development of its citizenry lives. They believed that the individual and the state were one on the grounds that any difference would invariable create discord between the two which will be harmful for the wellbeing of the state. In Ghana, many will argue that there is a thin line of separation existing among the different ethnic groups within the country in comparison with other African countries like Nigeria, Kenya, and Ivory Coast among others. Yet in recent times, the Ghanaian politics is seen to be increasingly getting polarized and there are times politicians go haywire into making very irresponsible and provocative utterances on the airwaves and on rally grounds; which have the potency of throwing the nation into chaos as witnessed in Rwanda in 1994. The politics of insults must be eschewed and sanctity restored in our politics and everyday lives in order to forestall unity. The Ghanaian populace must be made to understand that we are one people with a common destiny irrespective of our political affiliations, religion and ethnic backgrounds. To this effect, citizens especially doctors, national service personnel and teachers etc. must be willing to accept postings to serve in any part of the country when the call is due- be it deprived or urban.
Another predominant practice of the ancient Athenian Greece, Ghana can emulate in our desire of advancing to a high quality democracy, is by strengthening and making the institution of the National Commission for Civic Education (NCCE) vibrant and effective. The NCCE established in 1993 under Act. 452, is constitutionally mandated to sensitize the Ghanaian populace on their civic rights and responsibilities. In ancient Athens, citizens were made civic conscious in order to participate in politics. In effect, their civic consciousness provided a platform and groomed people to actively indulge in politics and respond to public calls. The NCCE, under Acticle231 of the constitution of Ghana has as its major function "to formulate, implement and oversee the programmes intended to inculcate in the citizens of Ghana awareness of their civic responsibilities." To this effect, the commission has woefully failed to live up to its expectation: as many Ghanaians are absolute ignorant of their basic civic right. The consequences of which includes the seizure of public toilets, chasing government appointees out of their offices and blocking of major roads and highways, by aggrieved youths and party foot soldiers. As mandated by the constitution, the commission should organize seminars, plays and other educative programmes in schools, markets and public parks every month across the country, to instill this civic consciousness into the citizenry for us to enhance our democratic dispensation and also to nurture the future politicians and public officials the country desires for.
Furthermore, the judiciary and legal system of Ghana- as the third arm of government- must be restructured in order for it to regain public trust and confidence which are a pre-requisite requirement for dispensation of justice delivery and adjudication of criminal and civil cases, and as well as enable it to redeem its soiled reputation of being a corrupt especially in this era of judgment debts. The ancient Athens had courts, whose judges were elected into office by citizens of 30 years and above. These courts and legal systems in Athens tried both civil and criminal cases, making it the bed rock of its democracy. The judiciary must be allowed its independence as enshrined in our constitution and the courts also allowed to work devoid of any interferences, so that their rulings will be binding on all Ghanaians. Political witch hunting cases should be noted and dealt with accordingly. Again, the election of judges by say members of the Ghana Bar Association- rather than appointed by presidents- to the appeals court and supreme courts of the land as practiced in Athens will be a plus in our quest towards strengthening democracy in this country. In addition, a system of balloting, where a pick of either yes or no or numbers arranged orderly should be used to determine who or which judge preside over or sit on high profile cases. With these measures in place, our democracy will be making headway into an advanced high quality one.
However, in talking about the subject of Ghana adopting the ancient Athens and Greece practice as a model democracy, a caution must be noted and delimited in relation to the role of women in politics. Women were debarred from politics and view as properties of the states and their husbands. They had no rights to involve in politics and vote or be voted for during elections in Athens. It is obvious that this will be a conflicting view in contemporary politics with the emergence of feminist movements, human rights groups and affirmative action movements, who are rather calling for greater women participation in politics. For instance, in Ghana, groups such as The Gender Studies and Human Rights Documentation Center, Women in Law and Development in Africa (WILDAF), the International Federation of Women Lawyers (FIDA Ghana), are all earnestly advocating for the increase in women's participation in politics at both local and national level of government structures. Finally, the ancient Greek states tradition of free discussion provided an avenue for citizens to make free, frank and open discussion and criticisms of state policies. This provided a healthy environment for good relations and cordially among the citizens. This free social discussion was the life blood of their democracy and constructive criticisms and analysis of state policies were allowed. Ghana can also try this by allowing the citizenry to express their views on national matters without any censorship coming from government